Express Van Transport Service and Urgent Transport in Mini Tir
"WHEN TIME IS NOT ON YOUR SIDE, WE ARE"
"WHEN TIME IS NOT ON YOUR SIDE, WE ARE"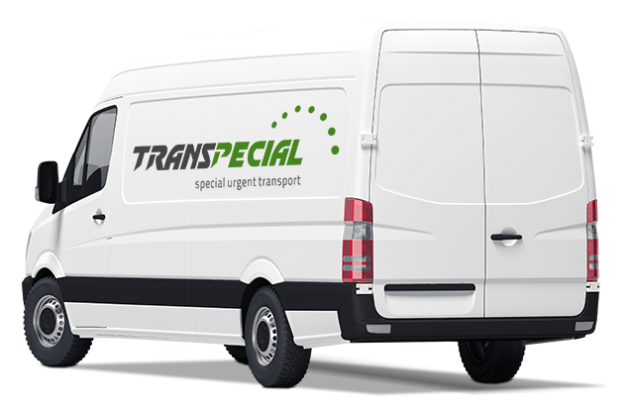 INTERNATIONAL EXPRESS FREIGHT - 24 HOURS
DO YOU HAVE ANY QUESTIONS ABOUT AN EXPRESS SHIPMENT?
We promise to answer your request in only 15 minutes.

TRANSPORTE INTERNACIONAL URGENTE- 24 HORAS
Sabemos que usted quiere ser el primero para ser el mejor. Por eso, si hay que hacerlo bien y hacerlo a la primera, si su producto es poco convencional o si necesita cumplir con su palabra en cualquier punto de Europa…. Entonces debemos hablar.
En TRANSPECIAL encontrará un aliado perfecto para sus transportes especiales urgentes. En cualquier momento, en cualquier lugar…
"WHEN TIME IS NOT ON YOUR SIDE, WE ARE"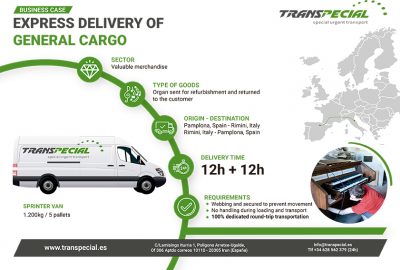 Case study of a client with the need to transport a church organ to Italy.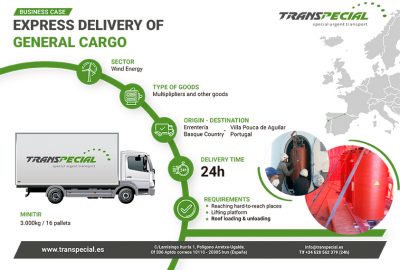 Wind energy is the main source of energy in Spain.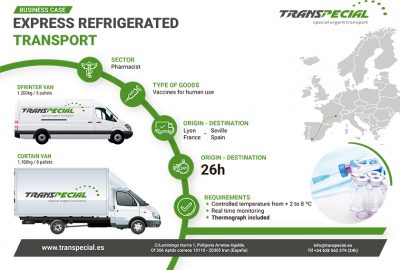 Caso práctico en el que un cliente nos encomienda la tarea de traer vacunas desde Francia.